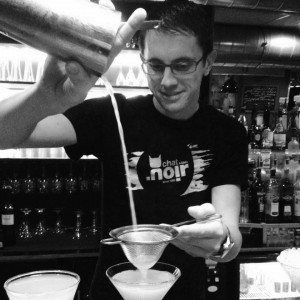 Nicolas is the second finalist I present here. He's 30 years old, lives and works in Geneva.
Where do you currently work, and what makes the bar special?
I work at chat noir in Carouge, it's cocktail bar open since 30 years and it's a very famous place for live music.
If you got to open your own bar, what kind of place would it be and what would be the signature drink of this bar?
A speakeasy bar and the cocktail signature, it's Botanic Brooklyn (a mix of rhum, vanillia, maraschino, botanic Noilly Prat)
What was your most rewarding experience in your bartending career?
To pass on my knowledge to form future bartenders.
What is the recipe with which you made it into the World Class final, and what was your inspiration for it?
The Spysino is inspired from the Vesper.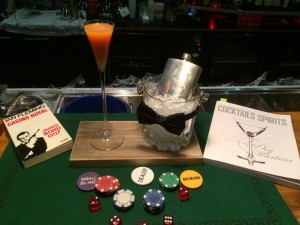 Spysino
2015-04-28 09:49:34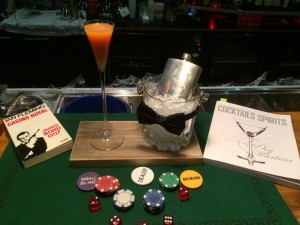 30 ml Tanqueray Ten
10 ml Ketel One
60 ml homemade apricot purée
10 ml Picon
20 ml homemade botanic Lillet
basil
twist of lemon
bartending.ch http://bartending.ch/wp/
What's your main advice for young bartenders who are just getting started?
The bartender work is hard but very rewarding and allows to develop his creativity as well as its communication.