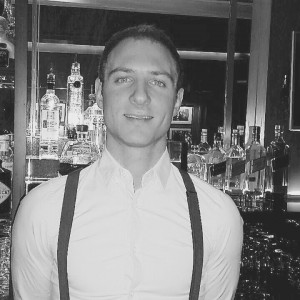 Florent is the first of the 12 finalists that we'll look at here. He's 24, from Perpignan, France and works in Montreux.
Where do you currently work, and what makes the bar special?
I'm working in the Fairmont Le Montreux Palace at the Funky Claude's (formerly Harry's New York Bar). The atmosphere and our smile makes the bar special. Then for sure our cocktail list and creations 🙂
If you got to open your own bar, what kind of place would it be and what would be the signature drink of this bar?
I hope to open my bar soon or in the future and I will make the perfect cocktail list. Then something different from the other bar. I have a lot of things in my mind and projects, but that's a secret! Haha!

The signature drink : a lot of perfect classic cocktails and vintage. Something old school. A lot of creations with perfect products and awareness for all their characteristics, about their alcohols and why this cocktail. Each cocktail one story. Beautiful decoration and something to eat for every cocktail. Play with the fruit. Then perfect old fashioned. And also my secret 🙂
What was your most rewarding experience in your bartending career?
My most rewarding experience was the world class. Still world class, in fact 🙂 Then my job and my career at the bar.
What is the recipe with which you made it into the World Class final, and what was your inspiration for it?
I had just three inspirations for this cocktail: One girl / One Unique story / Love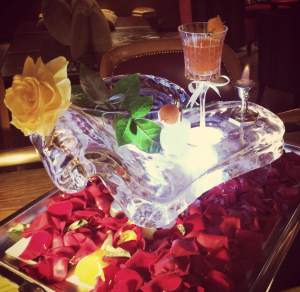 L'infid'elle
2015-04-27 10:15:39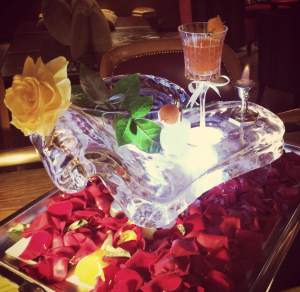 60 ml Bulleit bourbon
20 ml Elderflower liqueur
Juice of half a lime
10 ml brown sugar syrup / 1 barspoon brown sugar
fresh strawberries
1 dash jasmine extract
Created by 2 methods: Shaker (woman), mixing glas (man), at the same time. For the preparation in the shaker, use powdered sugar and burn with the strawberries in the shaker. For the preparation in the mixing glas, use the sugar syrup.
bartending.ch http://bartending.ch/wp/
What's your main advice for young bartenders who are just getting started?
To be honest I'm a young bartender but I just to say one thing for them.

Stay simple and not pretentious. Make everything with love. Be passionate and patient. Keep the smile and make your personality. Viewing the work of some bartenders at different places. Take the best of each bartender. 🙂

One more thing : Stay Clean when you're working.