This drink I created for the G'Vine Perspectives competition in 2015. I tried to blur the boundaries between wine and cocktail, and I'm quite proud with how this drink makes it really hard for the beholder to decide which of the two he or she is drinking.
The name is in reference to Julia Child, who was the first to write a cookbook about the French cuisine for Americans, and by doing so changed the way how we eat. My idea was that you can't talk about French food without talking about wine; and this is how I developed this drink.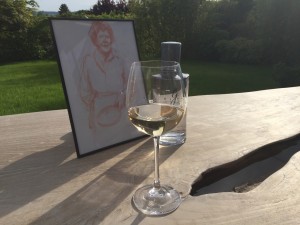 Julia & the Grape
2015-05-12 00:48:01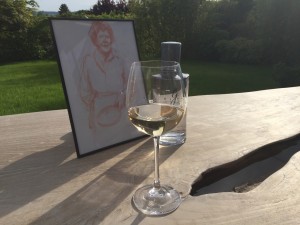 40 ml G'Vine Nouaison
30 ml verjus
10 ml Sauternes syrup
1 dash orange flower water
1 dash peach bitters
Throw five times, then serve without garnish in a wine glas.
For the syrup, mix 2 parts of Sauternes with 1 part sugar in a blender until dissolved. Do not use heat, as it will change the taste of the syrup.
bartending.ch http://bartending.ch/wp/