Bar Convent Berlin is getting bigger and bigger: This year, over 11000 people attended! While it a tremendously interesting and fun event, I still can't get over the number of people who seem not to care for the lectures and sampling of new products, but use the ticket as a 2-day all-you-can-drink-pass.
Spending most time at talks, it was hard for me to make out any product trends. (Also, I refused to try any gins, because I find it hard to get excited about the newest startup's brainchild that's 10 years too late.) As for the talks, I feel like you could sense a certain professionalisation of the trade, with many speaking about training employees and long-term learning.
Highlights
The last talk of the show was also the best: A showdown of under-appreciated aperitifs, such as Rin Quin Quin and Caperitif, both of which are such a beautiful products they deserve way more attention!
Caperitif especially is a vermouth from South Africa made with South African botanicals, which went out of production for some 100 years and is now being produced again by winemaker Adi Badenhorst.After two days of tasting over-proof rums, it was also just nice to sip on some lower-abv tipples, and listen to Gianfranco Spada and Rich Hunt rant about marketing strategies of spirit brands. (No distributor in Switzerland for the Caperitif yet, unfortunately.)
Calabro's Porcino mushroom liqueur. The company just uses ingredients they grow themselves in Calabria, and this stuff is crazy! (Their distributor in Switzerland is Trimp.)

Joseph Cartron for their new Crème de Violette! It's the first violet liqueur I have tried that does not taste like licking a bar of soap, but has a good balance for floral and fruity notes. They use the leaves of the violet plant, distill them, and then add food colouring.


It was great to talk to the producer, who was very friendly and happy to share the precise production methods. She also introduced me to Ratafia (which, as I learned, is a mix of half-fermented Chardonnay wine and Fine de Bourgogne, similar to Pineau or Pommeau). Such complexity and beautiful honeyed sweetness is bound to make some mighty fine drinks.
Being the tea snob that I am, unfortunately, I must say that their new range of tea-liqueurs didn't convince me, because of their use of low-quality teas. The green tea liqueur tasted cooked and leathery, and their Thé Fumé was all smoke and none of the complexities that you can get from a fine black tea.
Low Points
Sales representatives who are drunk to the booth and say stupid things like how their product will appeal to the females, and that even their son-in-law's girlfriend likes to drink the new Goslings Gold Seal.
Sales representatives that have nothing to say about their product. There are so many excellent rums out there, it's not enough anymore to say you make a Solera-aged rum that comes in bottlings of 12, 15 and 18 years.
Ole Smoky Moonshine! Hyped quite a bit for their flavoured bourbons, which turn out to be Ocean Spray juices mixed with new make and sold in a fancy mason jar.
The Fun Stuff!
Bombay Sapphire had an incredible stand where people could chose their drink from 4 different cocktails on tap, and garnish it by cutting herbs from a living wall. One of the drinks was a crazy mix of egg shell soda, fermented pineapple and seaweed, which was thoroughly disgusting, but had the most interesting texture.
Rabarbo Zucca following the trend of higher proof amaros released their 30% abv. bottling. Decent stuff!
Teeling Whiskey company with some excellent stuff! The company just recently built their distillery in Dublin, and is now selling stock that was distilled at the old Cooley distillery before it was sold in 2011. I was especially taken by their rum cask-finished corn whiskey, which I think could be an excellent cocktail base.
There was an interesting series of talks where famous bar owners present how they run their bar. Rémy Savage from Little Red Door absolutely killed it when he explained how he enrolled his whole team in different courses at university just so that they can get new inspiration for their new menu.
Mancino vermouth, and their clay-aged Negroni. While I didn't notice much clay impact in the Negroni, it's well-known in tea how the clay pot affects the taste of the tea. Also, I must say that it's a little bit sexy to have a Negroni in a clay pot sitting on the bar.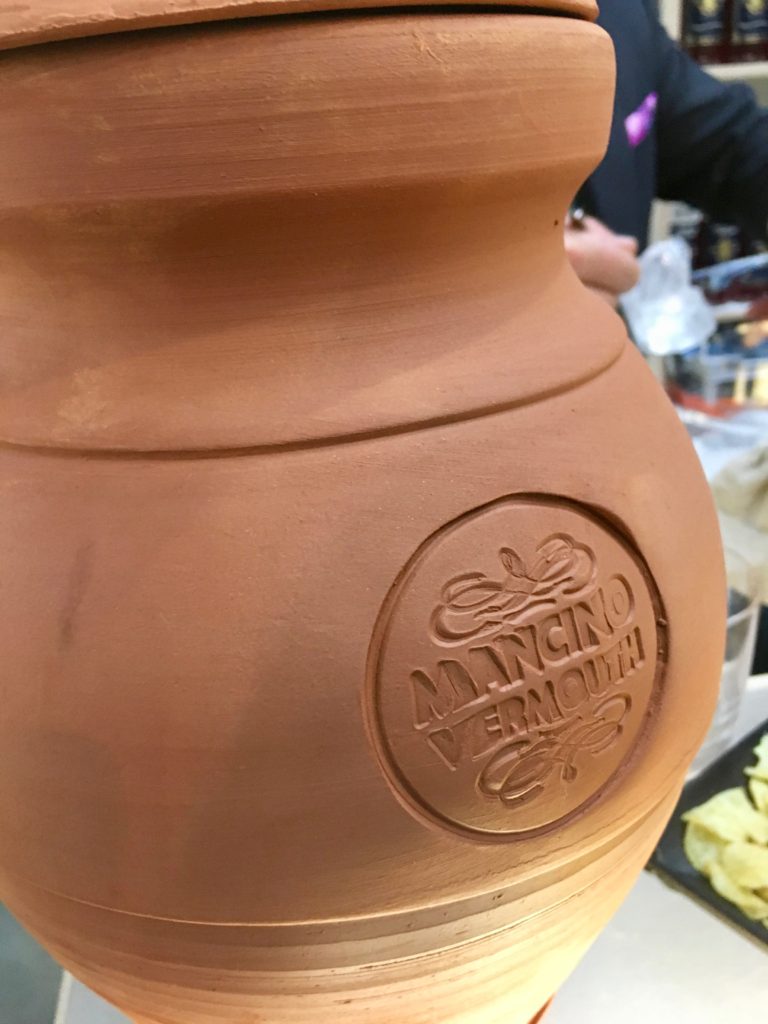 The Consejo Regulador of Sherry had extremely knowledgeable people at their stand, who were willing to give us a short tasting of different sherry styles just before closing, which I thought was amazing.
The Rhum Clément / Rhum J.M stand: Both rums hail from Martinique, Clément from the center of the island, and J.M in the north. It's interesting to compare the different styles of the rhums, since both grow their sugar cane on different parts of the island. They also both have an orange liqueur, of which the Shrubb J.M is phenomenal, since both the orange and the rhum come through equally. Can't wait to try this in a Sidecar / Between the Sheets. (The word shrubb, by the way, seems to be a créole word for a Christmas liqueur, and has nothing to do with the American shrubb.)
Diplomatico launched their new Mantuano rum, which is 8 years old and tastes pretty much like the famous Exclusiva Reserva, but without the sugar. Great stuff!
In Whiskies of the World talk we got to try a beautifully powerful rye whiskey from Germany! Stork Club by the Spreewood Distillery definitely worth seeking out.
Lazzaroni Amaretto is not new, but I didn't know that they produce it by making actual amaretti (the cookies), steeping them in alcohol and filtering. This is obviously very different from other brands, and, as they claim, the authentic version. Certainly tastes nice! (And I still can't get over Disaronno's $300 joke last year, so this is a welcome replacement.)
Nardini and their Tagliatello: In their bar in Bassano, where they sell their amaros, aperitivos and grappe on tap, every night they take what ever remains in the kegs, mix it together and sell it next day at a lower price. Now they've bottled this, which sounds horrible, but tastes superb!
I didn't know there was another Angostura bitter, and this one actually contains Angostura bark. No chance to try, unfortunately, but now something I can try to chase down.